Ebook covers $65 • Print covers $85
Professional, Affordable and Fast! Unlimited proofs at no charge!
---
We've designed over 1000 book covers for published Smashwords and Amazon authors.
Our original cover designs start at $65 plus the cost of any stock photos we may need to purchase from online sources. If you have your own image we may be able to use it. All genres are cool with us. We can also create a version for your Audible book for an additional $29. Thumbnails, social media graphics and ads, print versions, web banners and other cover formats and sizes are also available. Your cover will never be resold. Contact us and tell us about your book.
In most cases our ebook covers are 1600 pixels x 2400 pixels, 72 dpi in .jpg format. Specs may sometimes vary, depending on your publisher, but it won't be a problem.
Business Owners - publishing a short (free?) ebook explaining what you have to offer, with an accompanying landing page for the ebook, can generate new leads. We can help you with that.
We're easy to work with, and we don't use contracts:
Contact us and tell us about your book and we'll get back to you the same day.
If you have any images you'd like to use you may email them to us. If you need an image or photo we suggest you browse Shutterstock or Istockphoto or Dreamstime or 123rf or StockAdobe and send us the file number of any photos you think might work and we can download free comps.
We'll work up at least three ideas with your title and author name, and put them up on a private web page for your consideration. You pick the one(s) you like and we'll make a second round of revisions at no charge. We do have a $20 start fee for new clients.

When you're happy with your cover you may pay us with Google Pay, Venmo, PayPal or a check and we'll send you a link or an email and you can download your cover as a high-quality .jpg per Smashwords/Kindle specs. If none of our proofs work for you, you owe us... nothing more.

Second thoughts. If you'd like us to make any changes to your cover within a week or so after you've paid for and approved it we'll be glad to do so at no charge.
---
from https://minutehack.com/
---
Formatting
Ebook formatting: The interior of your book formatted from your
proofed, spell-checked and edited
Word document for inclusion into the Premium Catalog at Smashwords. Linked Table of Contents up to 25 chapters, front and back matter and live links to your website/blog/Smashwords page included. Amazon version available at no extra charge. Price loosley based on $50 per 50,000 words. We'll need to see the manuscript to give you a firm price. Formatting doesn't include grammar checking and proofreading.
If you wish to make any edits or changes to your manuscript after we've started your job there may be an additional charge.
We also format for print books - KDP, Lulu, Ingram etc.
Print covers $85
We also do Print covers for Amazon KDP, Lulu, Booklocker and others. Discounts available when we do an ebook and a print cover together.
In most cases our print covers are print-ready, 300 dpi in .pdf format. Specs may sometimes vary, depending on your publisher, but it won't be a problem.
Old ebook covers enlarged to current specs $20
If you have an old ebook cover that no longer meets current Smashwords/Amazon specs we'll enlarge it to 1600px x 2400px.
Help! - FREE
If you're publishing your first ebook, don't worry - we provide professional guidance uploading your book and/or cover to your publisher, and we'll answer any questions you might have.

Before you settle on a title for your book, check on Smashwords and Amazon and see if there's another book with the same title.
---

To Our Clients: Get a new ebook cover for only $39
A new cover gives your book a fresh look and can help increase sales. If we did an ebook cover for you and you'd like to change it, for any reason,
contact us
and we'll design a new one for only $39.
Must be same title. Plus cost of any new graphics.
---
Some of our covers from the last 13 years.

Web sites
Web Site Development, blogs, Facebook landing pages, Twitter and YouTube backgrounds and graphics to promote your ebook. Custom designed site with links and graphics - starting at $150. Hosting available for $59 per year, and we can help you register your domain.
We also do:
Print Design - Ads, Flyers, Business Cards, etc.
Photo Editing, Restoring, Retouching and Manipulation
T-Shirt Design
Logo Design
CD Inserts
Social media graphics - Facebook and Twitter headers, etc.
All work is done in our studio. We don't outsource anything, and we answer all emails and text messages personally.
---
The cover is your first chance to grab a viewer's interest, and studies show that you've got only about 3 seconds before they click on it or keep surfing.
Mark Coker at Smashwords on the cover: "Your e-book cover image. That's the first impression you make to an e-book buyer. A good cover image makes a promise to a reader: This is the book you're looking for. If the cover image doesn't make the right promise, it limits your virality."

We accept PayPal, checks and money orders. all prices USD
---
Full Color Booklet & Catalog Printing
Cal Sharp - Owner/Creative Director
Twenty-five years' experience in graphic design for print and web. We provide design services locally and world wide.
At Caligraphics™ we use Apple computers and Adobe software and perform work in our studio, where your files may be emailed to and from anywhere in the world. Proofs of web sites or print projects will be provided, and we work with you until we get what you want.
CaligraphicsTM Profile on DesignFirms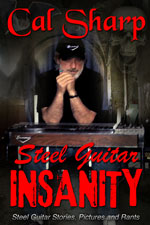 I'm a writer, too, which is one of the reasons for Caligraphics. The other reason is I've been a graphic designer for 30 years.
"Chevy Summer" , "The Beast From the Back of the Bus" and "Steel Guitar Insanity" are available at Smashwords.
More info about these books is available at my writer site.
More of our covers
"My first attempt at publishing an ebook through Smashwords was a great learning experience. This process was made even more enjoyable working with Cal from Caligraphics. I had a catchy title and hilarious content ready to go and Cal delivered exactly what I had envisioned for the cover image. With his high quality design skills, great communication and prompt delivery, I will be definitely calling on Cal to create the cover for my next project. Many thanks for an awesome job!!!!" Jokes From the Barfly Archives - Pat Medoodal.

---

I appreciate your patience and all of your hard work and suggestions. Thanks so much, as usual your service is second to none. - Dave Available at Amazon.

---

Available at Smashwords. ...thanks for your professional, timely, creative work. I enjoyed working with you. You have my business in the future if I ever do another e-project. Thanks again, Barb

---

Working with Cal at Caligraphics was a great experience. I sent my initial e-mail to him on a Monday and he completed the cover work that day. On Tuesday he sent me my formatted book. I submitted the book and cover to Smashwords on Wednesday and it was approved for publication that day with no problems. Thanks again, Cal. I know who to go to for my next book. - Mike Helberg
Full Count is available at Smashwords.

---

"As a new author with ebook in hand, I needed help. After window shopping websites, Caligraphics said the right things, and delivered! Cal provided brilliant cover options in a design process that was nothing short of fun. I also needed formatting assistance. When I posted my first book on both Smashwords and Amazon, it was accepted the first time. Add to this a fair price, reliable communications and the desire to get it right, and Cal has made this writer a very satisfied customer. I already consider him a partner for my next project." - Rick Fredericksen
After the Hanoi Hilton available on Amazon.

---

Cal, I just got my print copies from the Espresso Book Machine and the covers look fantastic. I mentioned Caligraphics in my blog and posted your link on Linkedin when someone asked about my cover. Of course I included you on the "cover by" page. I'm very pleased and would highly recommend your service to anyone. Thanks again. - Jeanie Clemmens, "Jigsaw"

---

"Thanks ever so much, Cal. Your professionalism and attentiveness are both exceptional and appreciated!"

---

You are wonderful! Thanks!!
- Celeste Harmer. Available at Amazon.

---

Hey Cal ~ that is awesome! I'm gonna go with that. - Paul Giannetta. "Witch" available at Smashwords

---

I just want to say that I think this cover is one of your best. I really love it. I always appreciate your willingness to work with me no matter what my inane suggestions may be. You're the best, Cal.
- Nancy Baldock

---

My experience with Cal Sharp and the quality of Photoshop work coming out of his Caligraphics studio in the Dickson, TN area has been nothing less than outstanding. His patience with my vision of the cover for my book was only exceeded by his attention to detail in developing a striking cover that begins to tell a story before turning the page. Cal covers unlimited genres, and his prices are more than reasonable for the amount of work he puts into his product. I highly recommend Caligraphics for any author's graphic art needs. - Rick Binns. The Price of Glory available at Amazon.

---

When publishing my first book, I was recommended to Caligraphics as a great company to team with. That is an understatement. Cal was extremely knowledgeable and very easy to work with throughout the entire process. From cover design to formatting, their creativity and attention to detail was fantastic - I couldn't have done it without them!
Tom Van Walleghem, Author - Discovered Courage

---

I want to thank you for all your top-notch work! And for your patience and encouragement while I learned the ropes. I chose your company from the list from Smashwords and, other than just the general friendly tone of your website, I was impressed by your willingness to help along the way--even when you had clearly completed the job you were hired for. - Kelley Chikos. Available at Amazon.

I dig it, Cal, very much. Really great work! You'll be hearing from me again soon when Soul Searchers: Book 2 is ready. Your work here is incredible and much appreciated. I'm not only satisfied but ecstatic that I chose Caligraphics and will recommend you to anyone seeking affordable, timely, and effective cover art and ebook formatting. Thanks once again. It's been a blast. – Dan
Available at Smashwords.

Cal - I want thank you for the excellent services I received at Caligraphics. I am very pleased with the book cover you designed and your book formatting was error free. I sincerely appreciate your responsiveness to my questions and for the timely completion of your services. Your charges were also reasonable. In short, I like the way you conduct your business and I'm happy to provide a very positive recommendation to others who may be considering your services. Ray Scudder Available at Smashwords.
Alternate email:
cal at caligraphics dot net
---
What our clients say...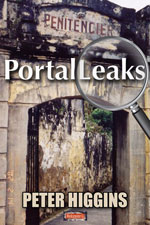 "As an author who has worked on over a dozen books, the need of a creative desktop publisher is central to success in the competitive online world of publishing. Having worked with Cal, I feel fortunate beyond measure to have found a creative force that understands the needs of the author to be able to translate the author's vision onto the front page. After spending thousands of hours on a book, the value of a subtle yet intriguing book cover is what ultimately makes the difference whether a reader will take a chance on your work. Be wise. Work with a creative director who has the tools to bring your vision into reality. There are many book cover creators out there today so finding a tested producer of quality material is a beacon in the messy marketplace of online publishing. Cal Sharp is the real deal."
"I can only highly recommend the services of Cal Sharp though I hope your book isn't the same genre as mine." - Peter Higgins on Smashwords
---
With so many cover designers to choose from, finding the right one can be difficult and time consuming. We all can appreciate an affordable price. After all, we're people, not Oprah. Are you looking for a cover designer who won't take five weeks to get back to you? As a customer of Caligraphics, I can tell you that you've come to the right place then. When I contacted them, I received not one, but SIX cover designs the next day! I paid only $75, and it was money well-spent. Get in touch today with Caligraphics for a fabulous, professional, and timely made cover design. --Austin B. Hahn, author of Anthology from an Ethereal Whore
---
How is publishing a digital book like your favorite restaurant or your family doctor? You want consistency. I don't know if Cal can make Thai curry or evaluate an EKG, but I can vouch for his creativity and direction in graphic production. That's why I returned to Caligraphics for the fourth time. Our partnership, now five years old, is the result of a consistent track record--just look at this new cover! If you're hungry, go to the fridge. If you have a headache, take an aspirin. If you are writing a digital book, contact Cal. Broadcasters: Untold Chaos at Smashwords.
---
Caligraphics came highly recommended by a critique partner and I couldn't have been more pleased. Cal takes your ideas and masterfully turns them into art. Creativity, fast turnaround, great price and unwavering patience – what more could you ask for? I won't be looking beyond Caligraphics for any future cover design needs. Thanks, Cal! SusanAbel.com
---
A friend of mine recommended Caligraphics to me and I was not disappointed. Cal Sharp is creative, flexible, and affordable, and I'll certainly be coming back to him for my next book. - S.P. Aruna, author of Girl Within Girl, an erotic thriller. On goodreads. On Book Cover Junkie.
---
Working with Cal and Caligraphics has been great. Cal is a writer and musician himself, so he knows how writers think and feel about their books and book covers. Caligraphics has done seven covers for me, so obviously I like the products, and the cost is very reasonable. Cal knows just when to push his design ideas forward, and when to back off and listen to the client.
The interaction between Cal and me on a design has ranged from my acceptance of a design with no revisions, to going back and forth doing a half dozen revisions. The most important thing about Caligraphics is talent. Cal is a skilled and talented graphic designer who can work up a set of proofs in a very timely manner. Go Caligraphics! - Richard Dorrance
Richard Dorrance site
---
Cal. My book cover is magnificent. You captured the essence of my book and you did it in record time. You'll be designing my next book cover and my web site. Thank you. - Jesse Wayne. "Hollywood Stunt Man" available at Smashwords.
---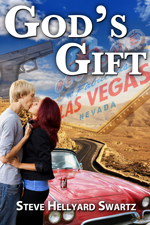 I've been a writer for more years than I care to mention. I've had a film at Sundance and won all sorts of awards. But I have never self-published a book, so when I decided that's what I wanted to do with my novel, I really didn't know where or how to begin. Then a friend recommended Cal Sharp at Caligraphics and after one e-mail exchange I knew I'd come to the right place. This is going to sound like Cal wrote it himself, only it wouldn't be Cal because he's too humble. Let me just say this: If you want a beautiful cover, if you want your ideas and the artistry you've struggled to achieve to be in the best hands possible, then you have to go with Cal Sharp. He is respectful of the work and the process. He values your ideas and the heart and soul you've poured into your work. He's a writer himself so he knows what you've gone through. There wasn't one step of this process where he wasn't a complete professional and a consummate artist. Writing a novel is the hardest thing I've ever done. Recommending Cal Sharp is the easiest. He's just that good. - Steve Hellyard Swartz.